SBI is a sales and marketing consultancy focused on helping B2B companies make the number. Learn about our services, case studies, team, clients, references, pricing, competitors, how we work, careers, and contact information below
Why your sales and marketing consultant search ends here.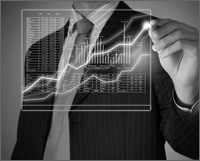 To help you thrive in the age of the new buyer, our experts draw on our primary research and wealth of proprietary data from SBI's one-of-a-kind database. Sales and Marketing consulting services from SBI helps sales and marketing leaders make the number in less time, with greater probability, and less effort.