August 18, 2012 at 7:00 AM
HR Executives want to get the elusive "HR seat at the table", meaning a seat at the CEO's table where he or she is regarded as a strategic peer.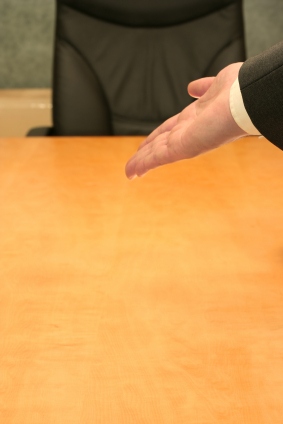 This has been an ongoing topic in HR circles with the net answer to "how" apparently being: deliver high impact returns aligned with the business strategy and efficiently control costs. One of the fastest ways to accomplish this is for the HR director to partner with the SVP of Sales in solving Sales problems – which leads to improved revenue results. Helping the Sales Exec show improved results will certainly catch the eye of the CEO.
One of the first obstacles for the HR leader in doing so is that he or she may have no clout with sales executives. The Sales Clout Analyzer tool can help you assess your score with Sales and provide insight into what to improve. Get a copy of it by clicking the link above. In addition to checking your sales knowledge, it will identify any of your capability gaps in helping the SVP of Sales with his or her challenges. From recent research that SBI has done with sales executives, the top challenges they face are:
So how can the HR leader help resolve these Sales challenges?
For finding/keeping sales talent, here is what the HR leader can do:



Read the book "Topgrading for Sales" and plan how to get the approach started in the Sales organization.
Lead an initiative to implement Sales Competencies and Accountabilities that will assist not only in hiring efforts, but also in maintaining an "A" player-heavy sales force.
Work with the Sales leaders to develop healthy virtual benches of future sales talent. As part of this, be proactive in recruiting for the bench. Vacant sales positions are a significant cause of not being able to make sales quota.
Understand and adopt the can do mentality that Sales leaders have - the need to move fast. "Quick Wins" must be your mantra.
2. To help the CSO make the sales quota:
Work with Sales to uncover & correct Competency (sales skills) problems in Sales Reps that may be preventing them from reaching their full revenue potential.
Provide a forum for Sales Reps to voice feedback regarding underlying issues that may be the cause of poor quota performance.
Dig into the sales compensation plans and see if there are any behaviors being driven that undermine full quota attainment.
Get involved with Sales Effectiveness improvement – start with an assessment (like the Sales Productivity Benchmark) and then be an active stakeholder in the projects that ensue.
Read the book "Making the Number" - on how to use benchmarking to improve sales results. Leave a comment below with your address and we will send you this book for free!
3. Developing sales leaders can be done with these steps:
Institute a sales-specific mentoring plan. Suggest various levels of mentors such as veteran Rep to new hire, A player to B player, director to manager, etc.
Help sales promotion by creating an enticing career progression framework that provides options for the different types of sales reps (e.g. hunters, farmers, challengers, lone wolves, relationship builders, etc.) and sales managers.
Implement a leadership program that assesses and provides skills learning and application in a two-way fashion: sales leaders learn more about other business functions and other business leaders learn more about sales.
Create an advanced sales mastery certification program along the collegiate system of 100, 200, 300, and 400-level classes.
4. HR leaders can help the field sales personnel execute the sales strategy by:
Understanding the sales strategy through review and questioning of sales leaders.
Assisting with goal setting by providing SMART goal examples.
Ensuring that field sales reps have a scorecard and dashboard that helps them know what is expected of them tactically to fulfill the sales strategy.
Aiding Sales Support with the planning and execution of change management.
Lastly, there are some overall tasks that the HR Exec must undertake:
Immerse yourself in the Sales world. This tool offered by my colleague John Kenney can help you quickly get up to speed with the Sales knowledge you will need in order to become the strategic business advisor your SVP of Sales needs. It's not just about reading blogs and books on Sales best practices, but actually performing activities that bring you closer to Sales - like riding in the field with Sales Reps.
Proactively strive to understand the specific challenges that your SVP of Sales is facing. Write out a plan on how you can help overcome those challenges – a plan that you share all at once or in measured doses depending on the character of the SVP of Sales. Consider even providing a sales plan template for the Sales leader to use.
Bring insights during every encounter – even encounters that you invite yourself to. Through careful study of patterns you see and metrics you watch, glean insights from the data and share the impact and possible solutions with the Sales leader.
Share value in the form of useful sales effectiveness information or sources (like subscribing to our blog.)
This is just a short list of what the HR exec can do to help the Sales exec and get a seat at the CEO's table as a strategic partner. What other ideas do you have for how the HR leader can help sales?
If you are an HR director looking to get HR a seat at the table or if you're in sales looking for an HR business partner to help you make your quota, this sales clout analyzer is your first step.

If you enjoyed this post, get free updates by subscribing by Email or RSS
Topics: sales strategy, Talent Management, Human Resources
Posted by Steve Loftness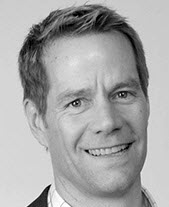 Get Updates from the SBI Sales & Marketing Effectiveness Blog