December 21, 2013 at 7:00 AM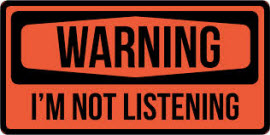 You're asking yourself "Why aren't my prospects responding to my campaigns?" or "Why isn't my customer count growing?" The warnings are clear; lack of new logo acquisition and increased churn. Minimal change in cross-sell / upsell as a percentage of total revenue is another. Here's the bad news: your target audience just isn't listening.
The fact is customers and prospects aren't responding to your campaigns. The return on the marketing investment (ROMI) is not there. Your budget was cut yet again and you're starting to wonder if you'll have a job in 2014.
Read More
Topics: Content Marketing, Content Strategy, CMO Resources, Chief Marketing Officer, CMO, Buyer Process Map