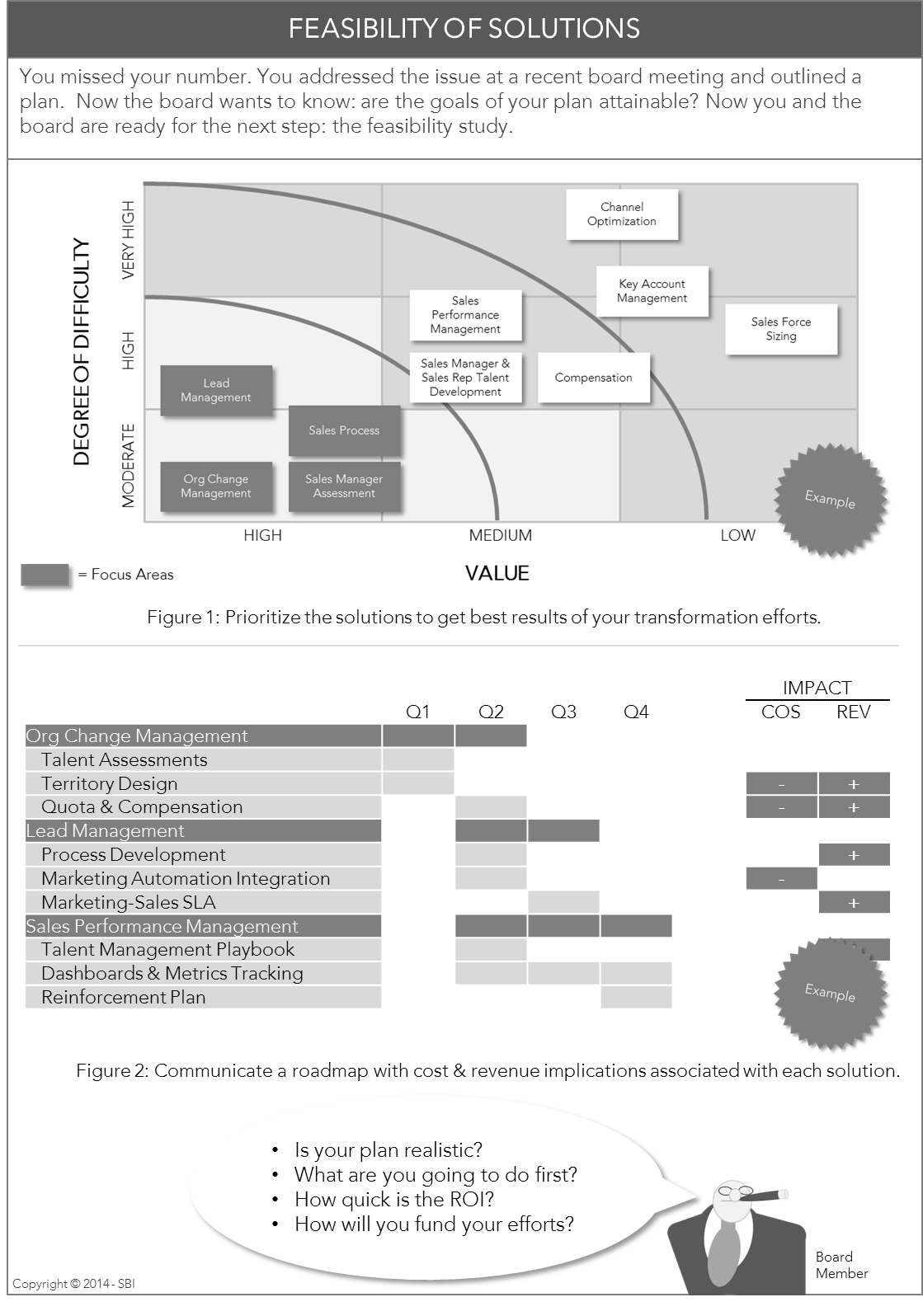 You missed the number. You presented your solution at a recent board meeting. Now the board is asking: "Are the goals of your transformation plan attainable?"

In a previous post, I recommended you conduct a Sales Productivity Benchmark (SPB). This is a comprehensive environmental scan of your entire sales force. When completed, an SPB provides the roadmap to correct course and make your number. Now, you and the board are ready for the next step: the Feasibility Guide.


The Feasibility Guide helps calculate the impact of your proposed solutions. It has three main objectives:


Provide a starting point for discussion. This is not a business case, but rather a simplistic compass. It quickly quantifies your ideas. From here, your management team should build detailed business cases.
Prioritize the possible solutions. The degree of difficulty and expected return of value will vary by solution. Dig into the math to determine which will deliver the biggest bang.
Save time. You can spend several weeks building a comprehensive business case. You will get a precise answer. But you don't have time. You need something quick. Something directionally correct. The Feasibility Guide will get you on the right track.
Read More
Topics: CEO, CEO Resources, Chief executive officer, sales productivity benchmark