April 24, 2014 at 6:45 AM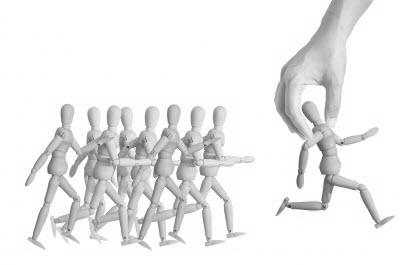 Recruiting sales personnel is a never-ending HR and Sales task. SHRM.org studies show a shortage of skilled workers to be a continual hot trend. This is compounded with a retiring Baby Boomer generation and global talent competition. You can't afford to miss a single candidate if you want to staff 'A' players.
Read More
Topics: Human Resources, A Players, Sales Recruiting, Talent Assessment, recruiting
Sales and HR leaders face a common challenge – sourcing top sales talent. Even when the team is fully staffed and killing their quotas, things can suddenly change. A strong program for sourcing candidates is the key to consistently Make the Number. This post answers the question, "How do I consistently find top sales talent?" It will turbocharge your sales recruiting program by leveraging 'social listening.' It includes a downloadable guide to get you started.
What's Social Listening?
Read More
Topics: Talent Management, Human Resources, Social network, Talent Assessment, recruiting
The problem with your sales force has been diagnosed. You've determined the requirements of any solution. Now it's time to outline your options – and Do Nothing is one of them. This post gives you the reasons why "Do Nothing" is not the best option. If you do nothing else, you must get "The Do Nothing Guide". It contains 20 categories for which to consider the impact of doing nothing. Read on to see how 2 companies fared when they chose to "do nothing".
Read More
Topics: Talent Management, Human Resources, recruiting