February 18, 2014 at 7:00 AM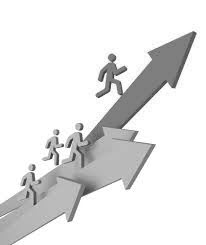 It's every Sales Manager's struggle. You've had an open territory for some time. Getting quality candidates through the interview process has been slow going. You finally found an A-player. HR is done with the new-hire training. Now you need them in the field producing… and fast.
So how do you get your new rep to produce quicker? In some organization, reps can take up to a year to fully ramp. That's way too long. In this blog, I will cover five ways to accelerate the onboarding of new talent. At the end, you'll be able to download our 30-Day Guide to Getting Reps Productive Fast.
Read More
Topics: Sales Leader, Sales Training, Sales Management, Onboarding, training, Sales Manager