A letter from one of Greg's clients: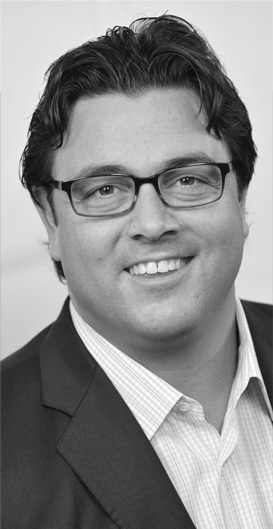 A letter from one of our clients:
Chris Ahearn
Sales Force Effectiveness Senior Advisor, TPG Capital
To Potential Clients of SBI,
In my role at TPG Capital, I am tasked with improving the sales effectiveness of our portfolio companies. In order to drive successful improvement across our diverse group of portfolio companies, we need to rely on a few critical partners.
Over my tenure I've worked with most of the major and many niche firms providing expertise in salesforce effectiveness and marketing. As such, I have learned a lot.
I've come to appreciate what makes Greg Alexander, and his firm Sales Benchmark Index, different. I believe SBI is differentiated from the others in 5 ways:
1. References - All of the references I spoke to are not just satisfied with the work of SBI, but are strong advocates. And unlike other reference checks to the professionals I spoke to easily articulate the value received from SBI. I also found SBI's client roster to be remarkably impressive for a boutique firm. 2.
2. Biographies of the delivery team - Greg only hires from industry. This means the delivery team has actually served in an operational role. This experience provides a unique perspective as the SBI team has had to "make the number". Therefore, understands the need to achieve results and not just surface ideas. Furthermore, with SBI, there is no capability drop off between the person who sells the work and the team who delivers the work.
3. Execution focused - SBI implements their recommendations. SBI associates are compensated based on the performance of projects delivered. Therefore SBI is focused on putting into practice and gaining adoption of the initiatives identified.
4. Field adoption - Greg and SBI live in the field. There is very little shelf ware resulting from SBI projects. SBI's Agile Delivery Methodology ensures that the deliverables produced get used by the sales and marketing team.
5. Evidence based methodologies - Greg, and his partners, pioneered applying the science of benchmarking to the art of sales. Each recommendation is supported by compelling evidence as to why it will work. With SBI, there is very little academic theory. Furthermore, SBI has built a vast library of Best practices that his team can reference so every solution doesn't have to be built from the ground up.
Selecting a B2B sales and marketing consultancy is a tough decision, with a lot at stake. There are many quality providers to choose from. I choose Greg and SBI because I'm looking for results. If you have needs that are met by the five criteria listed above, there's not better place to turn than SBI.
-Chris Ahearn
Partial Client List: Adobe, Eloqua, Reed Elsevier, Emerson Electric, Fairchild Semiconductor, Forrester Research, Integrated Device Technologies, Terremark, Ryder, Phase Forward, Safety-Kleen, Genzyme Biomedical, Phillips 66, Dow Jones, Kronos, and others.
Experience: Prior to SBI, Alexander served as Vice President of Sales and Marketing at Recall Corporation. In addition, Alexander spent 10 years in sales management at EMC Corporation, known as the "gladiator academy for sales people".