A letter from one of John's clients: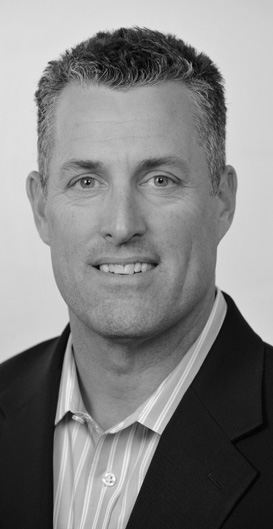 A letter from one of our clients:
Michael O'Connor
Sr. Director, North America Sales and Business Operations at Motorola Solutions, Motorola Solutions
To Potential Clients of SBI,
As the Sr. Director, North America Sales and Business Operations at Motorola Solutions, I've had the opportunity to work with a number of consultants; John Staples is someone I trust. We've worked with John and the Sales Benchmark Index (SBI) team for two years. I would highly recommend John Staples and the SBI team to solve any sales and marketing need.
Our decision to do business with John and SBI started with a partner evaluation criteria that included - trust in the team and firm, firm collaboration that leads to internal acceptance, experience/credibility, execution based approach, and references.
John and the entire SBI team have exceeded our expectations across all of our evaluation criteria. John's 'give to give' approach really highlighted for me and the team, SBI's commitment to MSI's overall success. I have not always found that I can trust a consulting firm to act completely in Motorola's interest, but John and his team quickly and continuously earn that trust. The ability of John and the SBI to gain acceptance across our sales and marketing team has been key to our change management success. Working side by side, in the field and down in the trenches earned John and the team acceptance. They quickly became part of my extended team. John's broad based experience across not only sales and marketing, but product management, quality and services, has made the implementation and collaboration with other business units seamless. My team looks across the table and sees someone who has walked in their shoes and that creditability makes gaining consensus on change easy for me.
Since we've executed across a number of projects, I can speak to John and the SBI team's ability to execute under what are often extremely tight timelines. The fact that John and the SBI team continue to work closely with MSI speaks volumes of the results and value we gain from the relationship. We measure John and the SBI team's results under the following criteria:
Speed – ability to achieve benefits that impact our ability to hit the number this year. We have not always been easy to work with, but the agile approach John and the team take, allowed us to compress timelines and deliver results ahead of schedule.

Adoption – the ability to implement change into the sales & marketing organization. We have not always implemented change well. John's ability to work across business units, up and down the organization has allowed us to exceed adoption KPIs.

Knowledge acquisition – the ability to not rely on continued external support. John and the SBI team have made my team better. My team looks to John and SBI for commercial insight allowing us to better keep pace with customer and market demands.
I have not worked with a more collaborative team. John and the SBI team are constantly striving to exceed expectations and over-deliver on project objectives. I recommend John and the SBI team to any sales and marketing organization seeking to accomplish world-class transformation.
Partial Client List: Phillips 66, Motorola Solutions Inc., Heartland Payment Systems, Ryder, Tekelec, Telcordia Technologies, and others.
Experience: Prior to joining Sales Benchmark Index, John held executive leadership positions at NeuStar, Telcordia, CCC Network Systems and Fluor Daniels. Most recently, he was the Vice President of Sales supporting the North American Market at Neustar.