Social Recruiting & Referral Guide for Sales
Download this tool and build a program that reliably connects you with top sales talent.
Key Benefits:
Build a steady supply of top sales candidates
Leverage the power of personal referrals
Save money on outside recruiting fees
Take a giant step closer to Making the Number!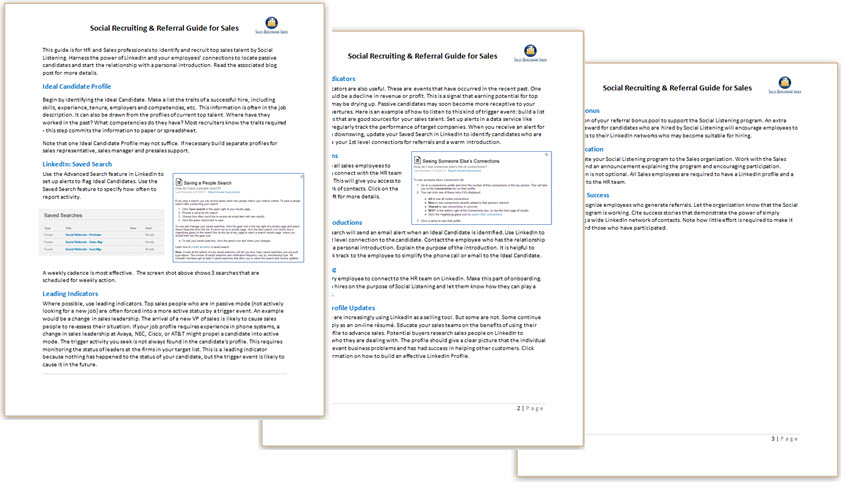 "I sincerely appreciate the predictable, analytical, and process-oriented approach SBI takes to sales strategy."